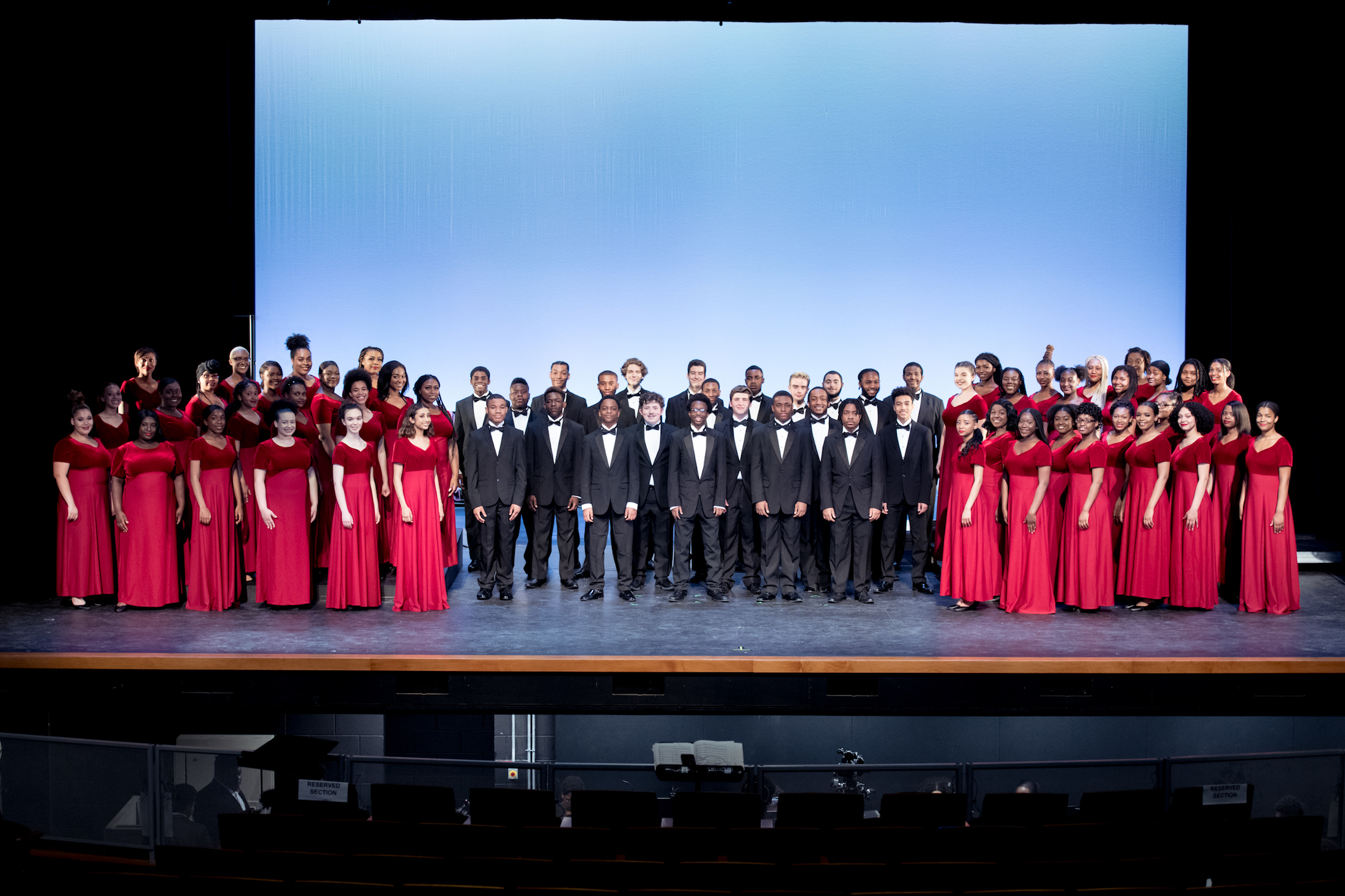 Please support me by purchasing tickets or sponsoring our Vocal Music Holiday Concert!
by Lila Benavente
Please purchase tickets to our Holiday Concert. There will be music from all the different Duke Ellington choirs. This is going to be my first performance at my new school, and I'm really excited because this is something I've always wanted to do. I would love to see you all there on December 16th or 17th. AND the students who sell the most tickets will win a prize to see a Broadway show in NY, so I'd really love your support!
In the Vocal Music department we are very excited to train and grow young emerging artists and positive citizens within the community. Our goal is college admission for any student who wants to major in music. We believe in using a specific and holistic approach to singing along with music theory, sight singing, and piano. We also believe in using a traditional curriculum of classical music, including art songs and arias in English, Italian, German, French, Spanish and other languages. Our departmental required courses consist of Vocal Technique, Choir, Music Theory, and Sight Singing.